Presales Business Architect
SAP The Netherlands

For our customer SAP Netherlands, based in the Den Bosch office, we are looking for two Presales Business Architects (pBA). The Presales Business Architect is instrumental in the sales process. With your industry and SAP solution knowledge, you are regarded as the trusted advisor, by your customers, by your colleagues and the full ecosystem. Your colleagues admire your ability to engage the customer, manage a room, partner with SAP sales and many more of your skills. One pBA has an industry focus (Consumer Industries) and the other pBA has a more functional focus on Finance & Controlling across multiple industries. S/he will lead and manage all Presales engagements for a given set of opportunities aligned to a group of accounts / sales teams in this industry. S/he works with the sales teams to support sales strategies by engaging the appropriate Presales team. A presales Business Architect must possess strong solution selling and value-based selling skills and can mentor and coach the assigned presales team members in support of sales cycles.

PRESALES BUSINESS ARCHITECT CONSUMER INDUSTRIES
The Presales Business Architect (pBA) for the strategic accounts in the Consumer Industry covers the larger accounts. Priorities and strategies in this industry are running through her / his vanes. Your main focus is on 2 strategic accounts within these industries, for the majority of your time, next to being the industry presales lead for strategic opportunities at other accounts in the broader consumer industry domain.

PRESALES BUSINESS ARCHITECT FINANCE & CONTROLLING
The Presales Business Architect (pBA) for Finance & Controlling is working across multiple industries and has built up his/her experience in the financial functional domain, but has a broad background to fulfill the role of presales business architect for the complete presales engagement. 

Functieomschrijving:
YOUR RESPONSIBILITIES:

Work closely with the sales team to understand client requirements and help define sales strategy, drives qualification and deal governance
Support SAP customers with your solution expertise as a trusted advisor, and orchestrate an extended team of solution experts in a wide range of business domains
Proactively stay up to date on Industry trends, SAP solutions, product roadmaps and new capability
Leading a diverse team spread across different business areas, driving strategic, big and complex deals,
Ensuring that the same team drives compelling outcomes for our client by

ensuring quality and empathetic discovery sessions,
executing dry runs and
presenting SAP's user experience for all use cases

Drive our portfolio of sustainability and innovation at your customers
Work with the sales team on demand generation through 1:1 meetings, 1:few engagements and 1:many events
YOUR TASKS: Deal / Account Support (70%):
Support and liaise with sales in account planning activities to build the customer vision
Single point of contact for Sales into the Presales organization for his domain
Support sales in building a trusted relationship in both IT and LOB
Research, document account and industry context maps, understand the account's business model
Jointly with sales executes the account strategy
Aligns with business stakeholders, discovers & documents business capability requirements / use cases
Designs solution landscape with EA and Solution specialists that meets customer requirements
Qualify sales opportunities and identify the appropriate presales services
Act as, or designate need and source of a Presales Lead / Deal Captain
Delivers solution positioning, provides at a level 1 solution overviews
Monitor execution to ensure highest quality of customer engagement
Monitor impact of Presales (Solution) Specialists, provide feedback on quality of work
BUSINESS DEVELOPMENT / READINESS TASKS (30%):
Collaborate with the sales team to identify whitespace opportunities at accounts
Participate in one to few/many marketing events for specific industries or solution areas
Deliver business workshops to discover and identify business needs
Build close customer relationships
Stays current on solution and industry updates in their domain leveraging SAP learning maps etc.
Maintain a close understanding and appreciation of competitive solutions.
Actively participates in the solution HUB of their primary and secondary specializations
Download the extensive job profile.
Functie-eisen:
JOB SPECIFIC COMPETENCIES & SKILLS
We are looking for a highly motivated and energetic team player who is:
An industry- and solution expert that can deliver memorable presentations
A content leader who inspires virtual teams to deliver the right outcomes for the customer
A thought leader in your domain and industry, well respected by your peers
Innovative and creative
Curious – you learn by exploring, you teach yourself
Great at finding solutions to a customer's problems
A team player who loves to share and contribute
Anxious to join the best presales team in the software industry
Open to some travelling You have the following qualifications:
10+ years of professional experience, including SAP experience
5+ years of Application Presales experience, or 5+ years of SAP product implementation experience, or 5+ years of management consulting in SAP implementation projects;
Any relevant SAP experience is very highly prized, but experience of our competitors is just as interesting!
Excellent presentation and communication skills in both English and Dutch (native Dutch not needed though
Arbeidsvoorwaarden:
WHAT YOU GET FROM SAP

Competitive terms of employment;
Flexible work environment – with opportunities to work internationally;
Equal opportunity employer;
Lifelong learning -> learning never stops.
SAP company culture is focused on helping employees enable innovation by building breakthroughs together. How? SAP focuses every day on building the foundation for tomorrow and creating a workplace that embraces differences, values flexibility, and is aligned to our purpose-driven and future-focused work. SAP offers a highly collaborative, caring team environment with a strong focus on learning and development, recognition for your individual contributions, and a variety of benefit options for you to choose from. Apply now!
ABOUT SAP
SAP innovations help more than 400,000 customers worldwide work together more efficiently and use business insight more effectively. Originally known for leadership in enterprise resource planning (ERP) software, SAP has evolved to become a market leader in end-to-end business application software and related services for database, analytics, intelligent technologies, and experience management. As a cloud company with 200 million users and more than 100,000 employees worldwide, SAP is purpose-driven and future-focused, with a highly collaborative team ethic and commitment to personal development. Whether connecting global industries, people, or platforms, SAP helps to ensure every challenge gets the solution it deserves. At SAP, they build breakthroughs, together.
APPLICATION
InterExcellent is supporting the SAP recruitment process for this position. Interested candidates that match the job requirements are invited to apply by uploading their resume and motivation letter via:
https://www.interexcellent.nl/u-zoekt/vacatures
CONTACT
For more information about this position, please contact Sietse Bergstra, Partner InterExcellent sietse.bergstra@interexellent.nl, or Riëtte Coolen, Research Consultant,
riette.coolen@interexcellent.nl
, office tel.nr. 035- 5280430
mailto:sietse.bergstra@interexcellent.nl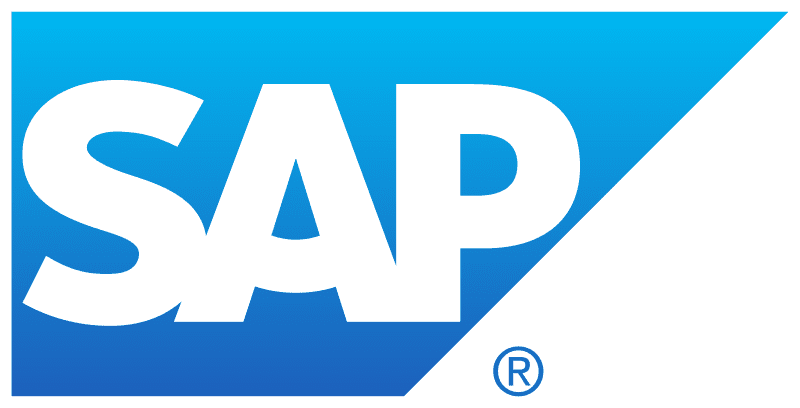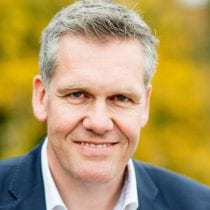 Drs. Sietse Bergstra
Managing Partner
We ondersteunen organisaties om hun keten van IT en IV weer werkend te maken.