SAP HXM Solution Advisor
SAP The Netherlands
SAP innovations help more than 400,000 customers worldwide work together more efficiently and use business insight more effectively. Originally known for leadership in enterprise resource planning (ERP) software, SAP has evolved to become a market leader in end-to-end business application software and related services for database, analytics, intelligent technologies, and experience management. As a cloud company with 200 million users and more than 100,000 employees worldwide, SAP is purpose-driven and future-focused, with a highly collaborative team ethic and commitment to personal development. Whether connecting global industries, people, or platforms, SAP helps to ensure every challenge gets the solution it deserves. At SAP, they build breakthroughs, together.

Functieomschrijving:
For our customer SAP Netherlands, based in the Den Bosch office, we are looking for a HXM Solution Advisor who possesses advanced/expert level knowledge of SAP SuccessFactors and partner software solutions and participates in sales cycles as a member of the sales account team in support of the sales account strategy.
 
An HXM Solution Advisor interacts with prospective customers through executive meetings, discovery conversations, solution demonstrations, executive presentations and follow-up discussions. The Primary role of the HXM Solution Advisor during an active sales cycle is to gain acceptance from the customer that SAP SuccessFactors solution can solve the customer's problem and is the right choice over the other competitive offerings. During these cycles, they often take on the role of a Solution Captain, leading the team from a solution perspective. In addition to deal support, a HXM Solution Advisor collaborates with sales and Industry Value (IVE) teams to plan and execute business development strategies using Design Thinking tools and techniques.

YOUR TASKS 
Deal Support

Compose and deliver superior sales presentations covering SAP SuccessFactors and partner software solutions to prospective customer audiences. The presentations must articulate the sales message, differentiate SAP SuccessFactors, and leave a strong and positive impression to audiences which can include senior company executives.
Prepare and deliver value-based software demonstrations/presentations in support of sales cycles. Preparation includes personalization of materials to ensure delivery of a simple, appealing and compelling customer presentation.
In advance of a demonstration or key presentation, conduct discovery sessions with representatives from the prospective customer to build relationships with the customer and understand their unique needs.
Demonstrate deep knowledge of SAP SuccessFactors solutions and appropriate industries to maintain credibility with prospective customers. Provide proof points with relevant customer stories.
Assist with RFP and RFI completion to support customer proposals.
Ability to effectively present to customers "remotely" using virtual technologies
Provide limited post-sale support to key customers primarily to the project/implementation team to ensure a smooth transition.
Able to lead as a Solution Captain when deals require complex solutions and require multiple presales participates to support a successful customer presentation or demo.
Effectively leverage support teams who are there to support presales success. (Global / Regional Solution Specialists, Center of Excellence, Industry Value Engineers, Solution Hubs, Deal Advisors, Solution Experience, Product Management).
Demand Generation
Support one-to-many sales and marketing events both on-site and remotely;
Lead & support Design Thinking workshops to promote new and innovative solutions for customers and prospects;
Collaborate with the sales team to identify whitespace opportunities at accounts.
Sales Readiness
Develop close relationships with sales teams to promote effective sales methodologies;
Participate in demo system design and planning and assist in configuration if needed. Participate in new product release input and testing and training of peers;
Serve as a champion for or participate as a leader in Solution Hubs and provide knowledge transfer to colleagues as needed;
Participate in new product release input and testing and training of peers.
DOWNLOAD THE EXTENSIVE JOB PROFILE IN PDF
Functie-eisen:
JOB SPECIFIC COMPETENCIES & SKILLS
We are looking for a highly motivated and energetic team player who is:
Driven To Be The Best. Self-Motivated. You love to win. There's nothing like the feeling of being the best and exceeding expectations. Be all that you can be – is something you strive for every day;
Memorable Presenter. You can take customer requirements and demo scripts and make it entertaining, exciting and compelling with unusual insights that customers will remember long after the demo is forgotten;
Insightful Problem Solver. You enjoy a difficult challenge because you have the know how to think outside the box to create the best solution;
Communication Skills. You know what to say and the best possible way to say it whether in a presentation, over the phone or via email. You also have strong media/presentation software skills for use in creating memorable content;
Attention to Detail. You recognise that attention to detail is the difference between something good and something great;
Flexibility. Able to remain positive in challenging situations. You are willing to do what it takes: adjust, adapt and welcome new alternatives;
Passionate About Customer Success. You know that when our customers are successful, we are successful and you will do anything you can to help them realize their goals as an organization.
You have the following qualifications:
Experience in Presales, Consulting and/or Sales;
Experience in HR or SuccessFactors Solutions;
Excellent presentation and communication skills;
Ability to lead and work as part of a team.
Arbeidsvoorwaarden:
WHAT YOU GET FROM SAP

Competitive terms of employment;
Flexible work environment – with opportunities to work internationally;
Equal opportunity employer;
Lifelong learning -> learning never stops.
SAP company culture is focused on helping employees enable innovation by building breakthroughs together. How? SAP focuses every day on building the foundation for tomorrow and creating a workplace that embraces differences, values flexibility, and is aligned to our purpose-driven and future-focused work. SAP offers a highly collaborative, caring team environment with a strong focus on learning and development, recognition for your individual contributions, and a variety of benefit options for you to choose from. Apply now!
APPLICATION
InterExcellent is supporting the SAP recruitment process for this position. Interested candidates that match the job requirements are invited to apply by uploading their resume and motivation letter via: https://www.interexcellent.nl/u-zoekt/vacatures
CONTACT
For more information about this position, please contact Sietse Bergstra, Partner InterExcellent sietse.bergstra@interexellent.nl, office tel. no. 035- 5280430.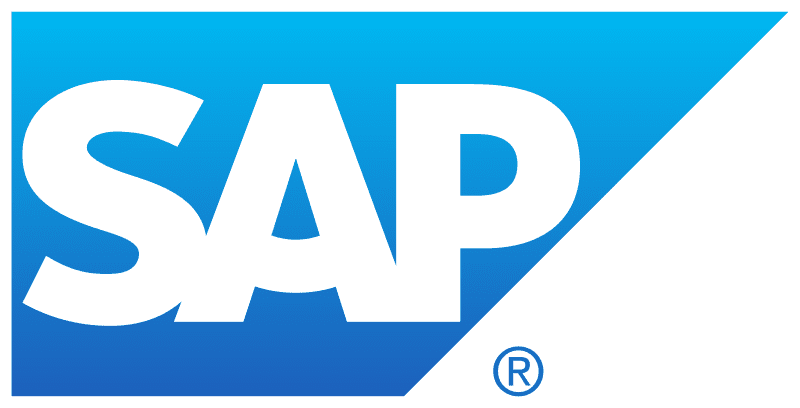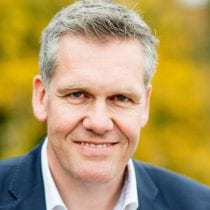 Drs. Sietse Bergstra
Managing Partner
We ondersteunen organisaties om hun keten van IT en IV weer werkend te maken.